Description
Also featured are sketches, preliminary drawings, in-progress images and many unpublished and unseen artworks, his 'Hidden Dimensions', accompanied by commentaries from himself and Commissioning fans giving an intimate insight into the process of his art, inspirations and artistic heroes.
Every picture tells a story and Andrew has quite a few to tell!
Doctors, Monsters, Companions and More!
This will Only be available direct from the Artists's website www.andrewskilleter.com
A Personal Message from Andrew Skilleter
"Welcome to Book 2 of the ILLUMINART Trilogy! The book design is completed and it looks better than ever. Copies will be ready to send ASAP in September. The cost of print and production has soared since early last year so I regret we had to increase the price of the book but at the same time reduced the UK shipping charge. I'm pleased to feature an ambitious new commissioned artwork along with the next set of Target and BBC VHS covers, poster prints, calendar pieces and more plus some unseen/unpublished art! ILLUMINART 2 has striking design and the excellent print quality of Book 1 will be maintained. It's in my DNA to deliver high quality on all fronts."

ABOUT THE ARTIST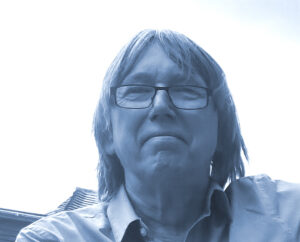 Andrew Skilleter's professional Doctor Who Art dominated the 1980s and continued into the 1990s. It included over 40 covers for the the legendary Target Books novelisations, the classic Who Dares Poster prints and official Doctor Who calendars, the legendary Cybermen book, numerous BBC VHS covers, and the Virgin New Adventures covers, culminating in Blacklight, Virgin Books 1995, celebrating 15 years of his Doctor Who art. This is the third art book of his work.  Outside of Who, Andrew has produced hundreds of covers for adult, teenage and children's books across numerous genres. His work has also encompassed the illustration of many books, magazines, CDs, Audio,TV and a long creative partnership with the BBC – Video, Audio, and Exhibitions.
Target Books ~ Who Dares PosterPrints ~ the Doctor Who Calendars ~ Cybermen book ~ BBC VHS covers ~ New Adventures ~ Blacklight : The Doctor Who Art

Unsolicited Endorsements for Illuminart 1
Andrew – the post arrived! Exquisitely packaged, safe and sound.
And wow. It looks magnificent. Worth the wait. The cover turned out exceptionally

 

well…and the endpapers look amazing. Lovely feel, great weight. Beautiful reproduction of the art too.
Exquisite!I received my copy of Illuminart today. What a lovely book it is! Really nice reproduction of your paintings and also really informative without being dry. Really nice book, I'm going to be returning to it time and again.
Got Illuminart today. Wow! What a book. It's beautifully presented and a real testament to your skill as an artist. The exclusive drawing of Tom Baker is fantastic, as is the print of him. I'm really pleased with it and you should be very proud at how well it's turned out, Thank you so much,
Just wanted to send you a quick email saying how fantastic I think Illuminart is ! I look forward to studying it in detail in the coming weeks ! I also wanted to say how excellent the Jon Pertwee sketch is ! Received today, absolutely fantastic.
Your book arrived safely this morning and it's absolutely amazing! Really love the whole volume, every page is stunning and all the art is superbly reproduced. Absolutely brilliant,
just picked up Illuminart this morning. It is a lovely well balanced and blended book. There are some nice surprises inside, both for me personally, and in representation of your professional body of works. It is very impressive.
My copy of Andrew Skilleter's Illuminart arrived this morning. It's a beautiful book and well worth the wait. He is a lovely man and very accommodating when I have suggested an off-the-wall or more unusual request for a sketch. Thank you Andrew, you are an absolute gem!
Slipcase ~ Available Later
Striking robust bespoke Slipcases will be able available to purchase later. These will house the entire Classic or Gold Trilogy collection of ILLUMINART.  Purchasers of the Gold Edition will be notified when these are available. No price is available at this time. The image shows a mock-up of the Classic Editions  in the slipcase.