Description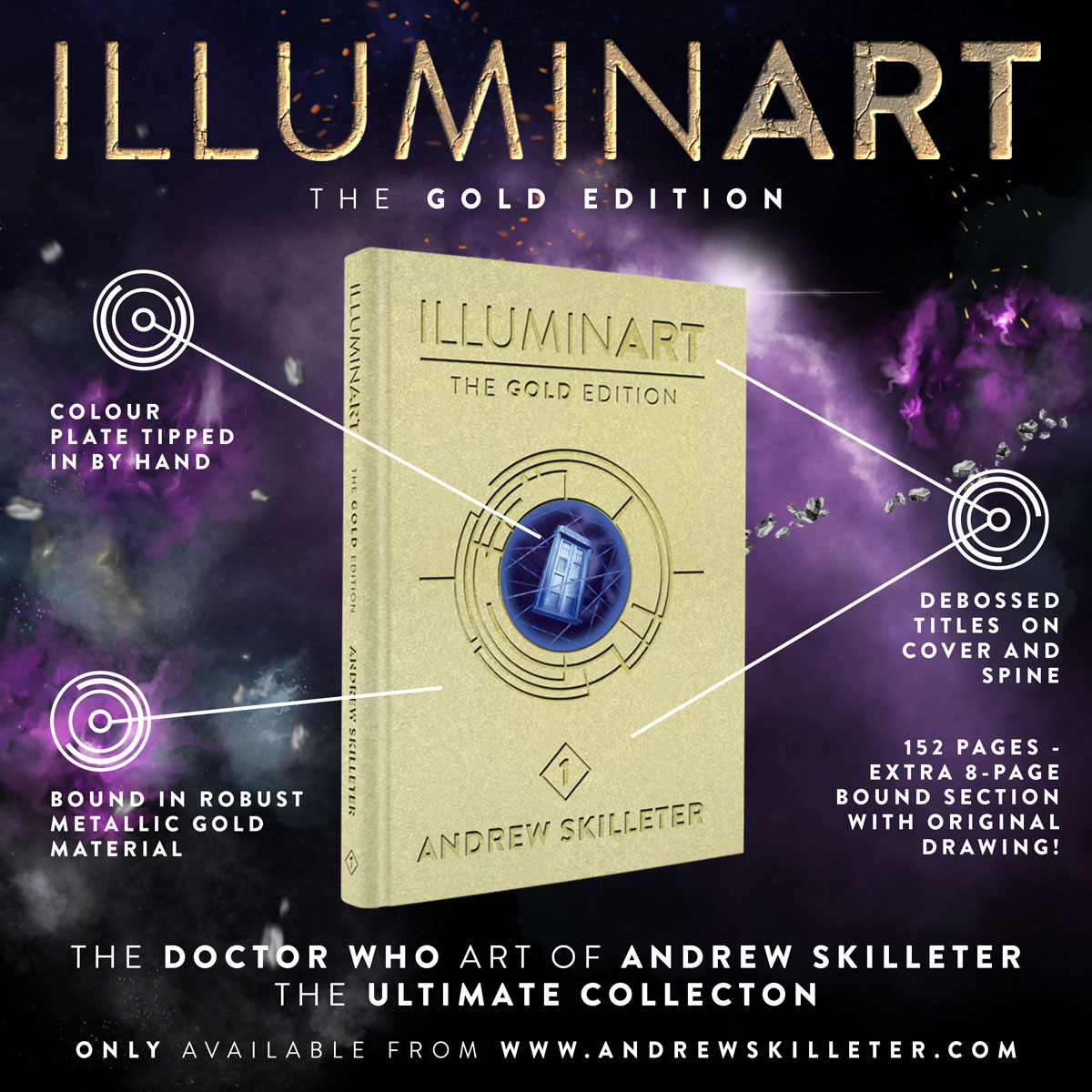 ILLUMINART ~ THE GOLD EDITION
THE DOCTOR WHO ART of
ANDREW SKILLETER
___________________________________
Book 1 of The Ultimate Collection Trilogy
Foreword by Cyber Leader David Banks
152 pages Large Format Hardback book
Extra 8 page bound section 
21.5cm x 30.5cm, 8.5 x 12 inches
Exclusive Extras to the Gold Edition:
Bound in robust metallic gold material
Debossed Titles and motifs
Colour Plate tipped in by hand
Different Endpapers
Unique 8 page bound section with extra material
**Original signed half page head sketch of the Doctor of your choice on special page devoted to a drawing.
Ribbon bookmarker
A5 COA , Named, Signed & numbered
Posted Royal Mail Special Delivery UK

**Please email your choice of Doctor to artcols@freeuk.com 
ILLUMINART follows the sell-out success of his 2021 Dalek Art Book, Exterminart! Classic and Silver Editions.
The new book showcases the work from a career of over fifty years in the publishing industry. This is the first volume of a Trilogy that will cover not only most of his Doctor Who art – the classic covers, poster prints, calendar art and much more – but also  many unpublished and unseen artworks together with personally selected pieces from his extensive canon of work in other genres such as Star Wars, Dan Dare, Gerry Anderson, BBC Cult TV and Audio and much more.
Also featured are sketches, preliminary drawings, in-progress images and many unpublished and unseen artworks, his 'Hidden Dimensions', accompanied by commentaries from himself and fans giving an intimate insight into the process of his art, his early years, inspirations and artistic heroes and the ups and downs of a long career as a freelance illustrator.

Every picture tells a story and Andrew has quite a few to tell!
Doctors, Monsters, Companions and More!
Pre-Order NOW ~ Only available direct from the Artists's website www.andrewskilleter.com
Slipcase ~ Available Later
Striking robust bespoke Slipcases will be able available to purchase later. These will house the entire Classic or Gold Trilogy collection of ILLUMINART.  Purchasers of the Gold Edition will be notified when these are available. No price is available at this time. The image shows a mock-up of the Classic Editions  in the slipcase.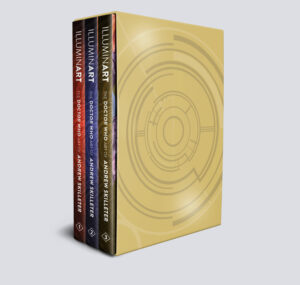 A Personal Message from Andrew Skilleter
"At my time of life I felt it is now or never to bring my work together in three volumes as the definitive collection. It's a huge commitment for me and can only be achieved by the continuing support of fans and influencers! I love books and it's a privilege to lavish time on producing something that will look and feel amazing. While each volume will stand on its own, the Trilogy will represent the ultimate collection of my artwork. I have a passion for design and once again I'm working with Robert Hammond. There's nothing he doesn't know about design and production. With the Gold Editions we had an opportunity to create something even more special that the Exterminart! Silver Edition. It's extra pages of art and material is just one of the features that makes it totally unique."
ABOUT THE ARTIST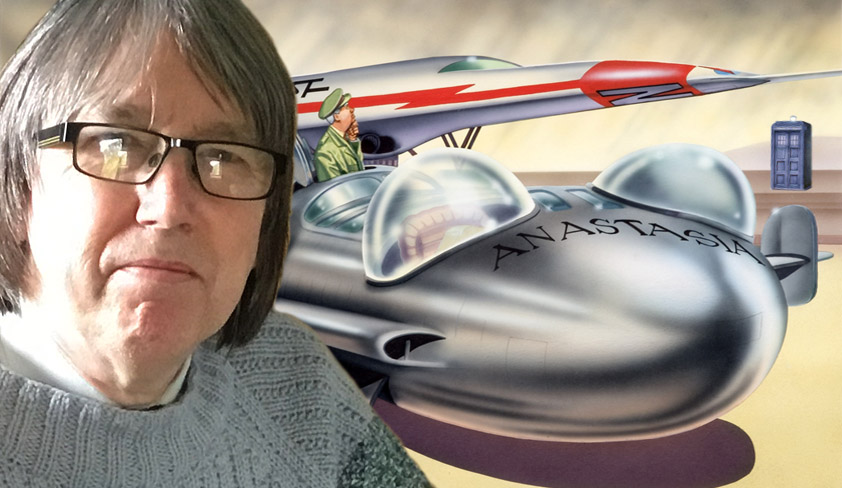 Andrew Skilleter's professional Doctor Who Art dominated the 1980s and continued into the 1990s. It included over 40 covers for the the legendary Target Books novelisations, the classic Who Dares Poster prints and official Doctor Who calendars, the legendary Cybermen book, numerous BBC VHS covers, and the first Virgin New Adventures covers, culminating in Blacklight, 1995, celebrating 15 years of his Doctor Who art. This is the third art book of his work.

Outside of Who, Andrew has produced hundreds of covers for adult, teenage and children's books across numerous genres. His work has also encompassed the illustration of many books, magazines, CDs, Audio,TV and a long creative partnership with the BBC – Video, Audio, and Exhibitions.
Target Books ~ Who Dares PosterPrints ~ the Doctor Who Calendars ~ Cybermen book ~ BBC VHS covers ~ New Adventures ~ Blacklight : The Doctor Who Art