Description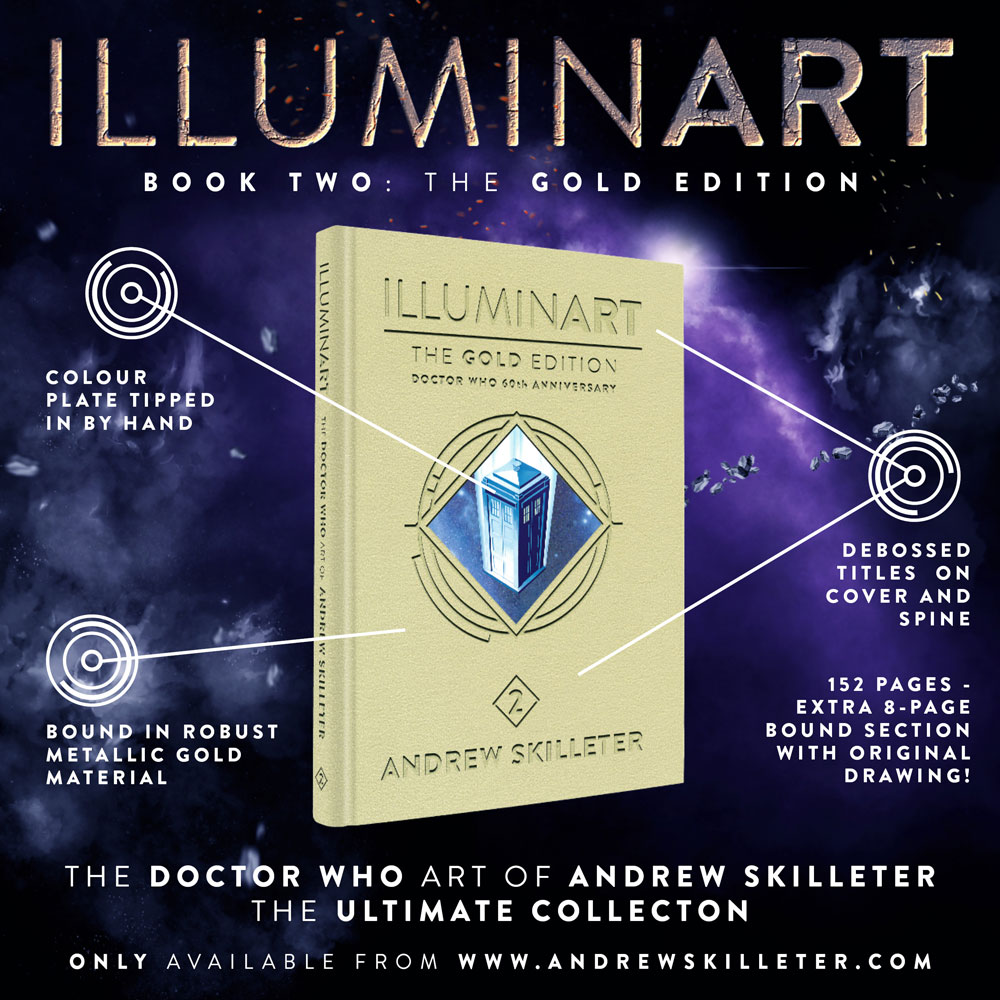 ILLUMINART 2 ~ THE GOLD REMARQUE EDITION
THE DOCTOR WHO ART of
ANDREW SKILLETER
___________________________________
Book 2 of The Ultimate Collection Trilogy
Foreword by Marcus Hearn, Editor DWM
152 pages Large Format Hardback book
Extra 8 page bound section 
21.5cm x 30.5cm, 8.5 x 12 inches
IMPORTANT: OVERSEAS BUYERS: Terms & Conditions
We have introduced an overseas FLAT RATE to simplify matters. The very high postal rates means it not viable to use tracked or insured services. Due to the scarcity and high production costs of these hand finished editions we regret we cannot accept responsibility for loss or damage so when making the purchase you do so with full knowledge of these terms. In reality, the chances of loss is very rare.
PackagIng: We use the very best bookwrap but we are increasing the protection to negate the very rare incidents of damage.
Exclusive Extras to the Gold Edition:
Signed
Hand finished cover in robust metallic gold material
Debossed Titles and motifs
Colour Plate tipped in by hand
Different Endpapers
Unique 8 page bound section with extra material
**Original signed half page head pencil sketch of the Doctor of your choice on special page devoted to a drawing.
Ribbon bookmarker
A5 COA , Named, Signed & numbered
Posted Royal Mail Special Delivery UK
**Please email your choice of Doctor to artcols@freeuk.com 
ILLUMINART 2 follows the success of the acclaimed Book 1 and  Dalek Art Book, Exterminart! 
It continues to showcase the work from a career of over fifty years in the publishing industry. The second volume of a Trilogy covers even more of his Doctor Who art – the Target and BBC VHS classic covers, poster prints, calendar art and much more. Also featured are sketches, preliminary drawings, in-progress images and  unpublished and unseen artworks, his 'Hidden Dimensions', accompanied by commentaries from himself and fans giving an intimate insight into the process of his art.
Every picture tells a story and Andrew has quite a few to tell!
Doctors, Monsters, Companions and More!
Pre-Order NOW ~ Only available direct from the Artists's website www.andrewskilleter.com
Slipcase ~ Available Later
Striking robust bespoke Slipcases will be able available to purchase later. These will house the entire Classic or Gold Trilogy collection of ILLUMINART.  Purchasers of the Gold Edition will be notified when these are available. No price is available at this time. The image shows a mock-up of the Classic Editions  in the slipcase.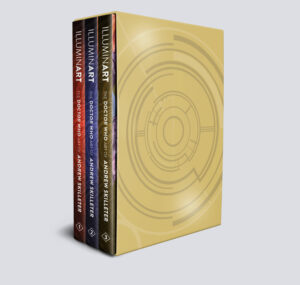 A Personal Message from Andrew Skilleter
"Welcome to Book 2 of the ILLUMINART Trilogy! The book design is completed and I think it looks better than ever. Copies will be ready to send ASAP in September. The cost of print and production has soared  but we are absorbing these and have kept the price of this special edition the same as Book 1. I'm  pleased to feature an ambitious new artwork along with the next set of Target and BBC VHS covers, poster prints, calendar pieces and more plus some unseen/unpublished art! ILLUMINART 2 has striking design and the excellent print quality of Book 1 will be maintained. It's in my DNA to deliver high quality on all fronts."

ABOUT THE ARTIST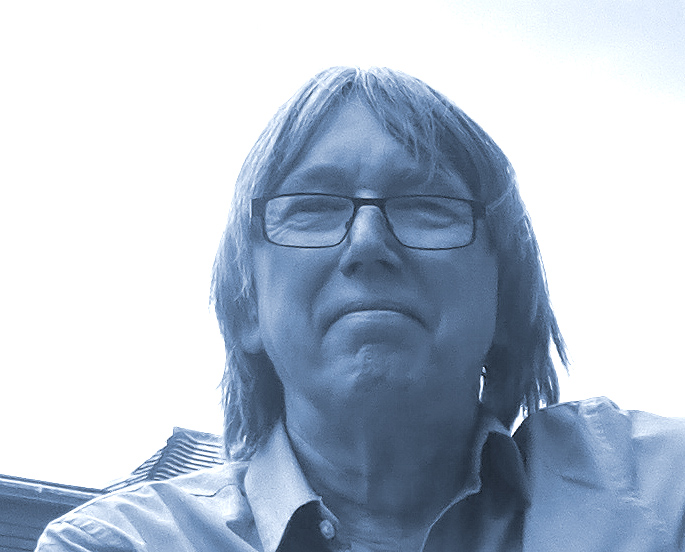 Andrew Skilleter's professional Doctor Who Art dominated the 1980s and continued into the 1990s. It included over 40 covers for the the legendary Target Books novelisations, the classic Who Dares Poster prints and official Doctor Who calendars, the legendary Cybermen book, numerous BBC VHS covers, and the first Virgin New Adventures covers, culminating in Blacklight, 1995, celebrating 15 years of his Doctor Who art. This is the third art book of his work.
Outside of Who, Andrew has produced hundreds of covers for adult, teenage and children's books across numerous genres. His work has also encompassed the illustration of many books, magazines, CDs, Audio,TV and a long creative partnership with the BBC – Video, Audio, and Exhibitions.
Target Books ~ Who Dares PosterPrints ~ the Doctor Who Calendars ~ Cybermen book ~ BBC VHS covers ~ New Adventures ~ Blacklight : The Doctor Who Art